What happens when you give a seven-year-old girl a full-frame camera that weighs a kilogram?
As the wedding I was shooting was wrapping up, a restless flower girl seven years of age (we'll call her Jess) and her friend were increasingly pestering me with questions about how I take pictures and how my cameras worked. Rather than ignoring them or asking the parents to rein them in (hopeless endeavors both, what with all the guests, lights, music, and desserts), I handed Jess my backup camera and with a straight face tasked her with taking additional pictures of everybody, together with her friend.
The camera I handed Jess (a SONY A900 full frame DSLR) was insured, but it would have been impossible to find a brand new replacement lens, a magnificent Minolta 28mm f/2.0. Still, the girls were curious and excited about this, as was I, and since neither of them has handled a DSLR before, these are the five things I've told them:
Don't walk when looking through the camera's lens. Watch your step.
Get close. When you think you are close enough, get a little closer still.
Talk to everyone. Tell them you will take a photo of them that's different and special.
Don't put the faces in the middle.
Hold the camera steady, like this, and press the shutter button slowly.
It was quite dark, with intense colors and spotlights, so I set the camera to ISO5000, f/2.0 aperture priority, wide AF area, and wished the girls good luck. Here are a few of Jess's photos.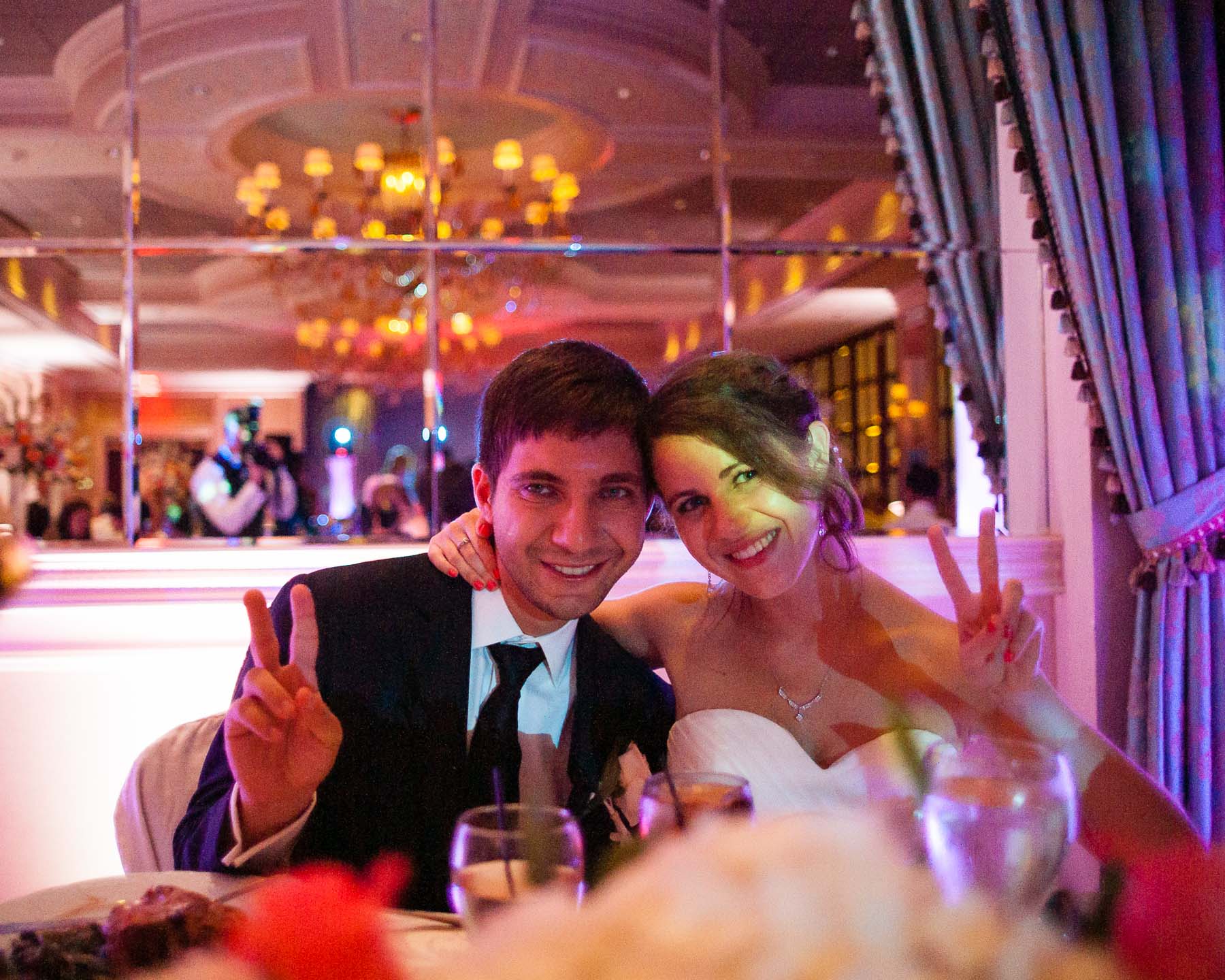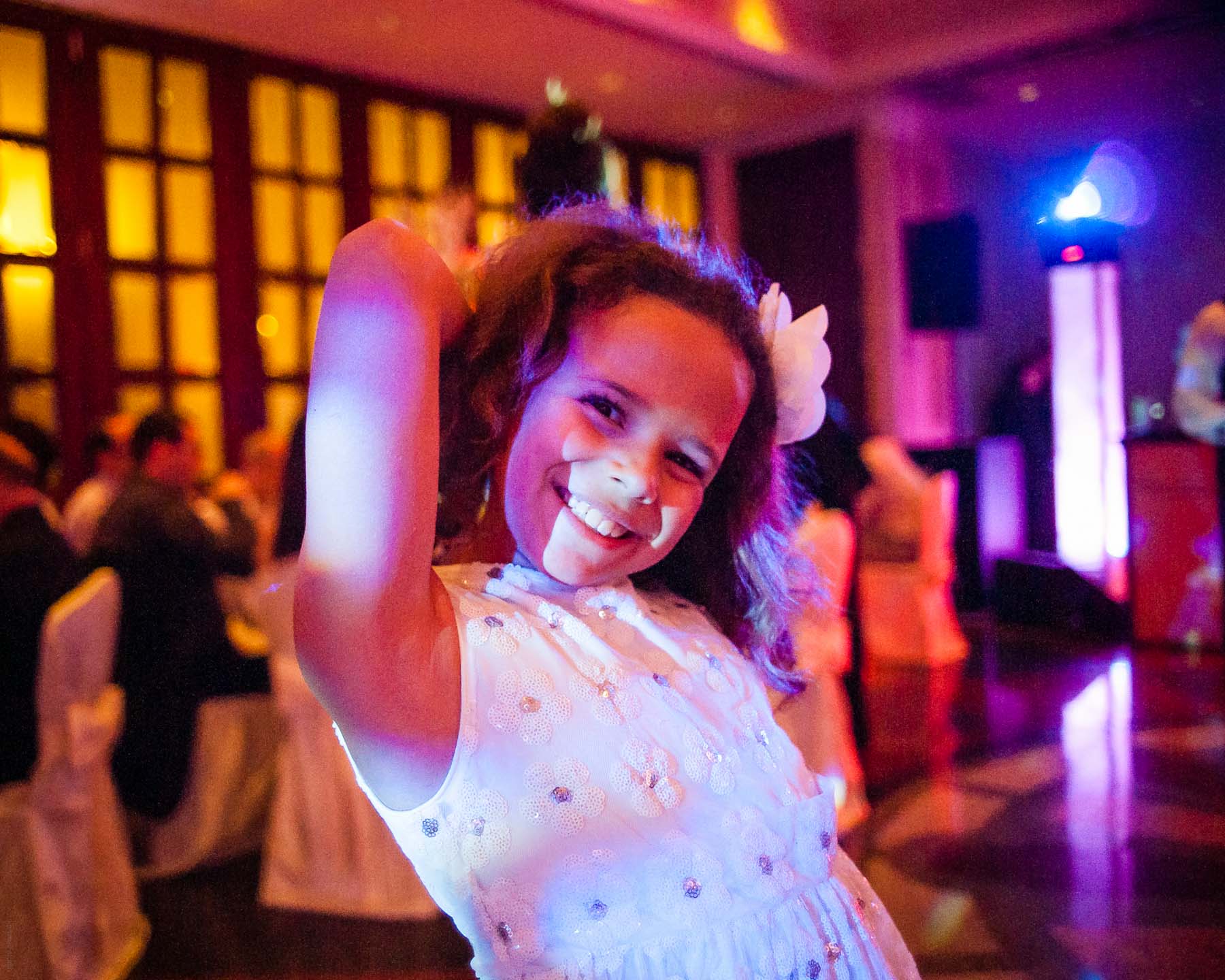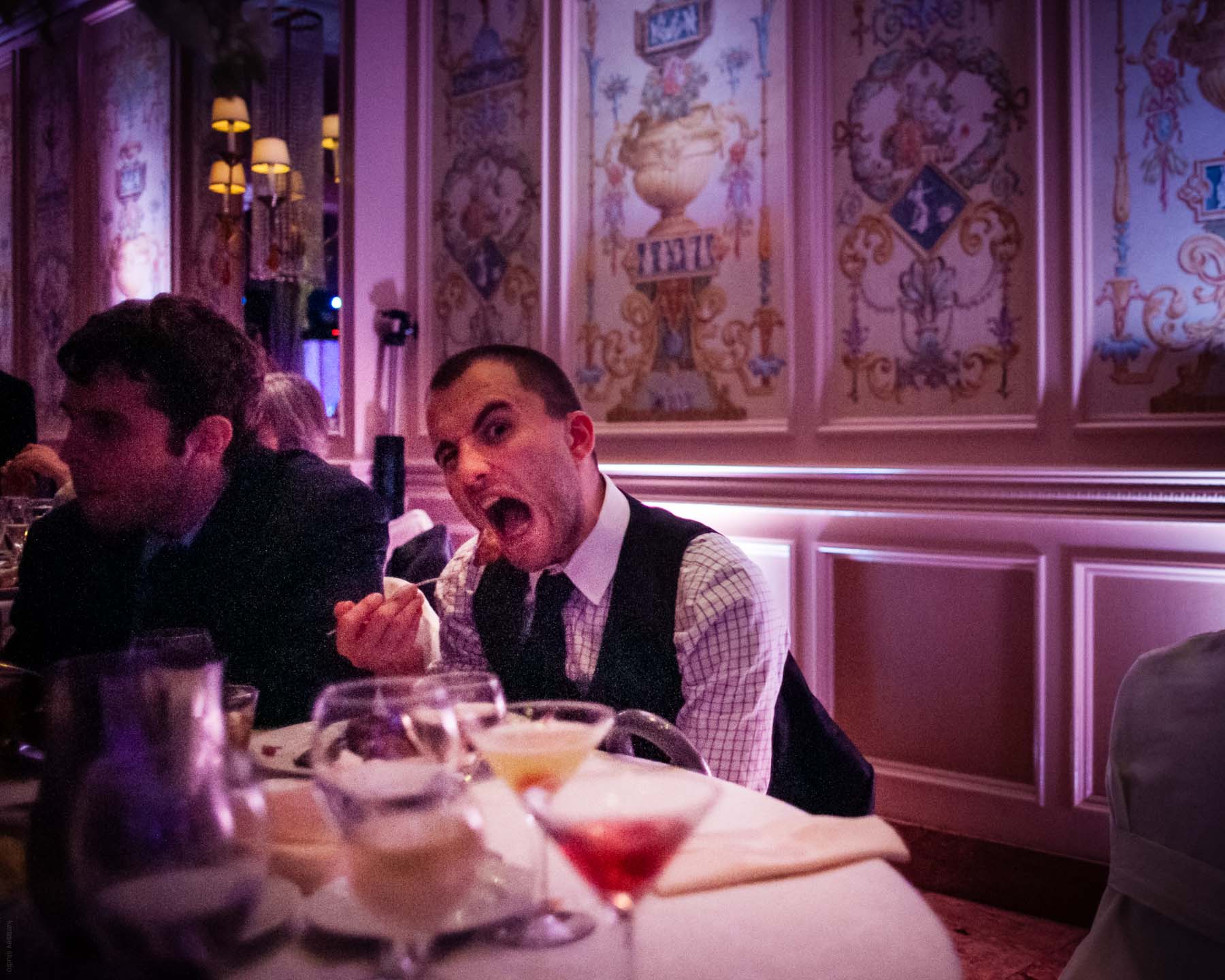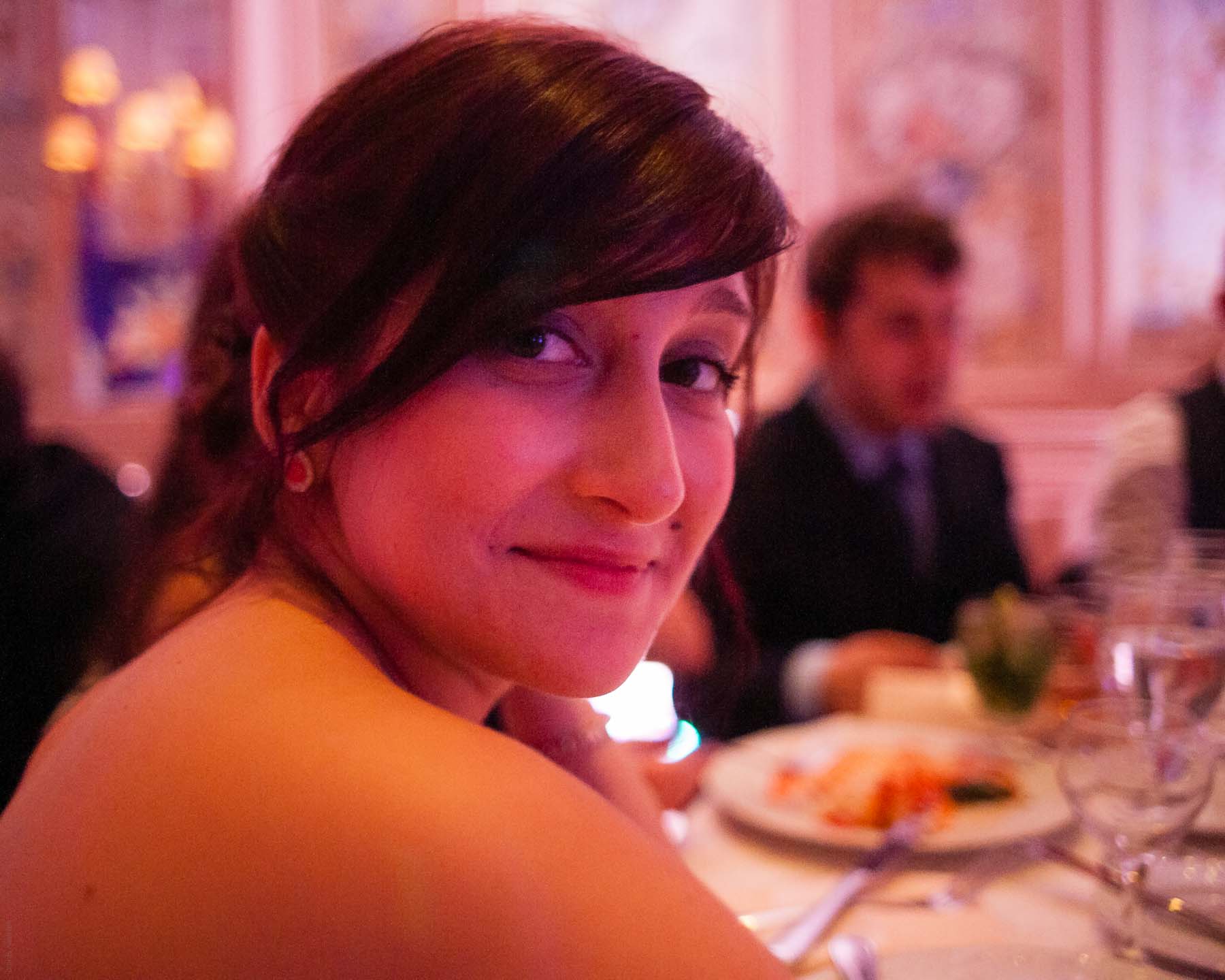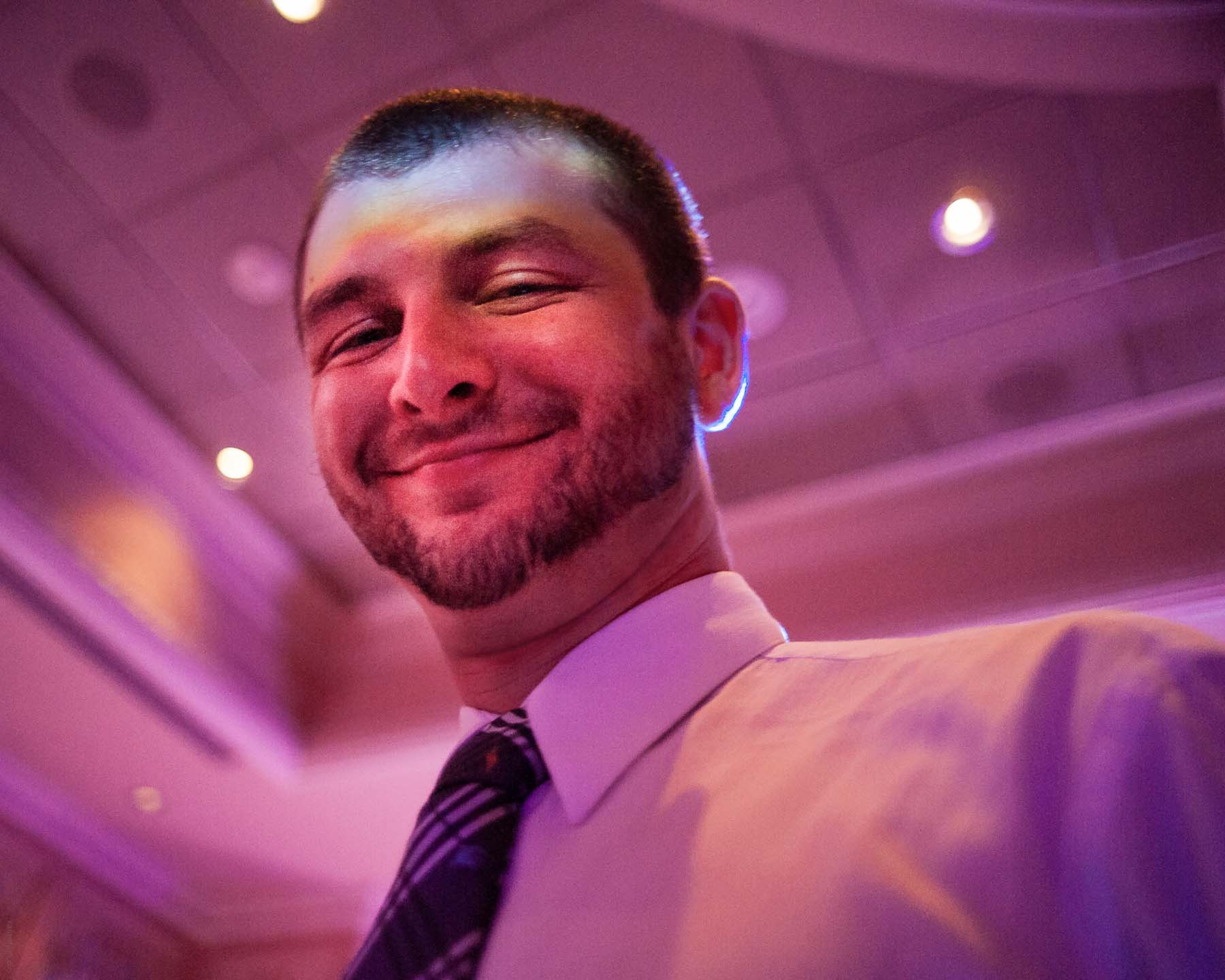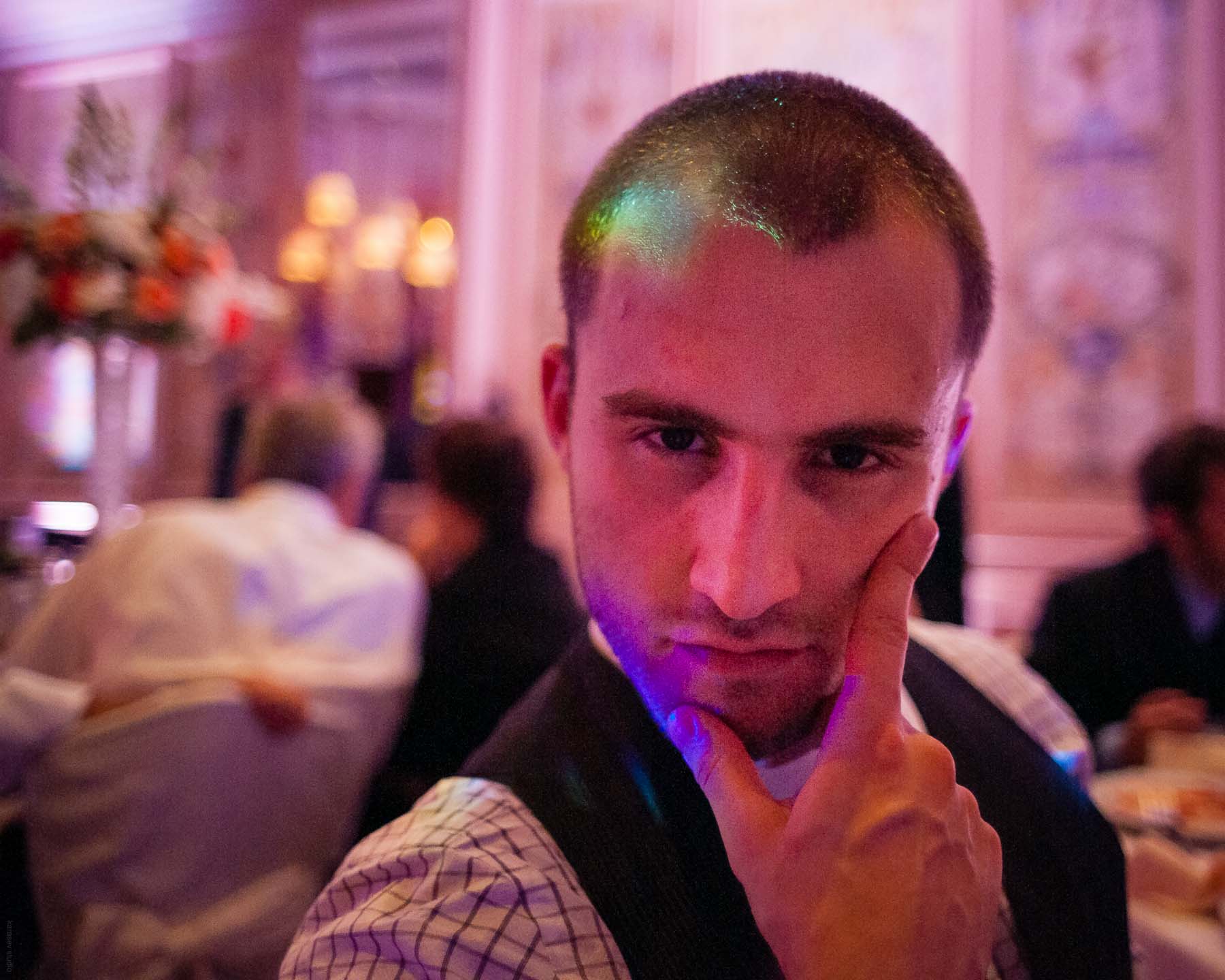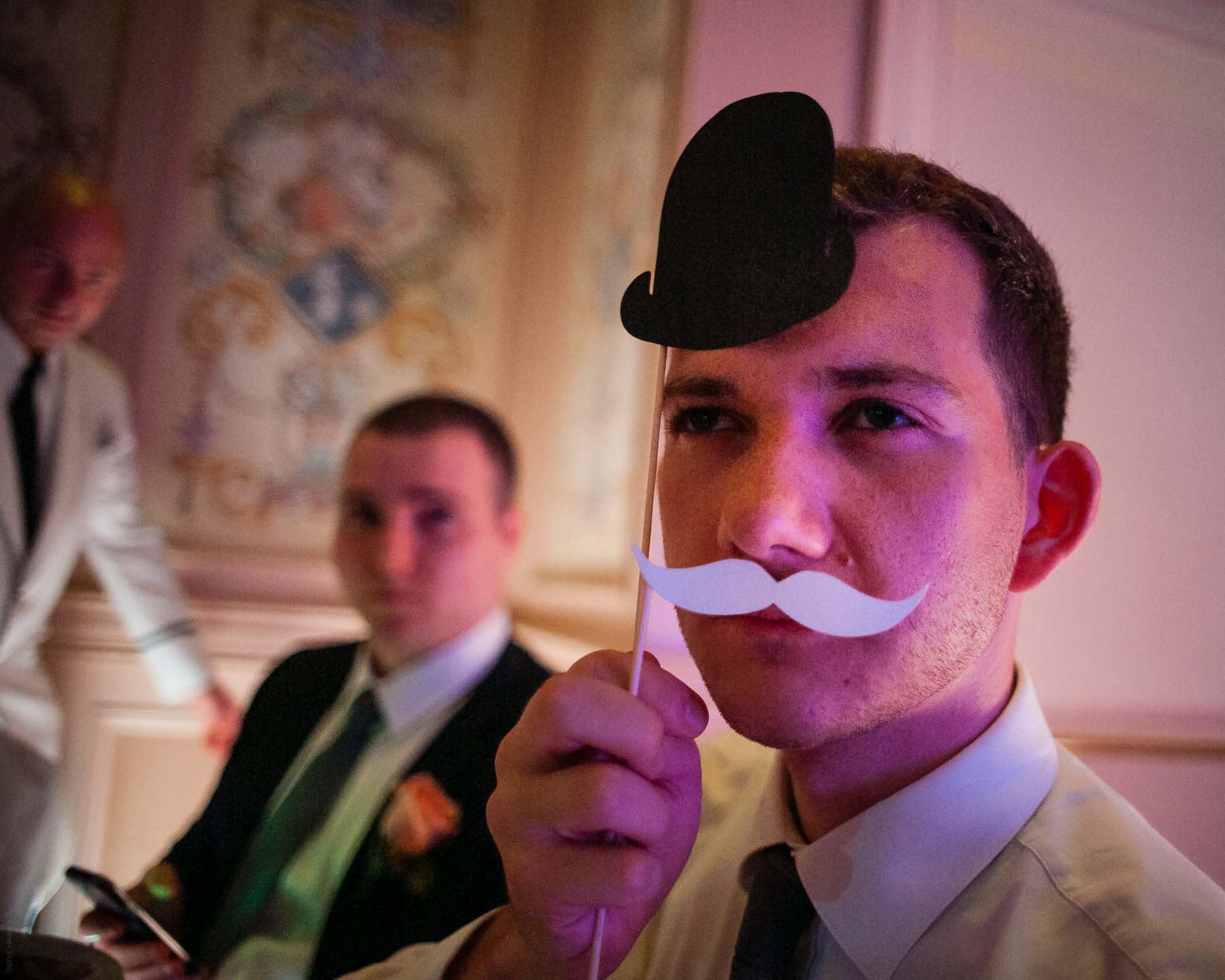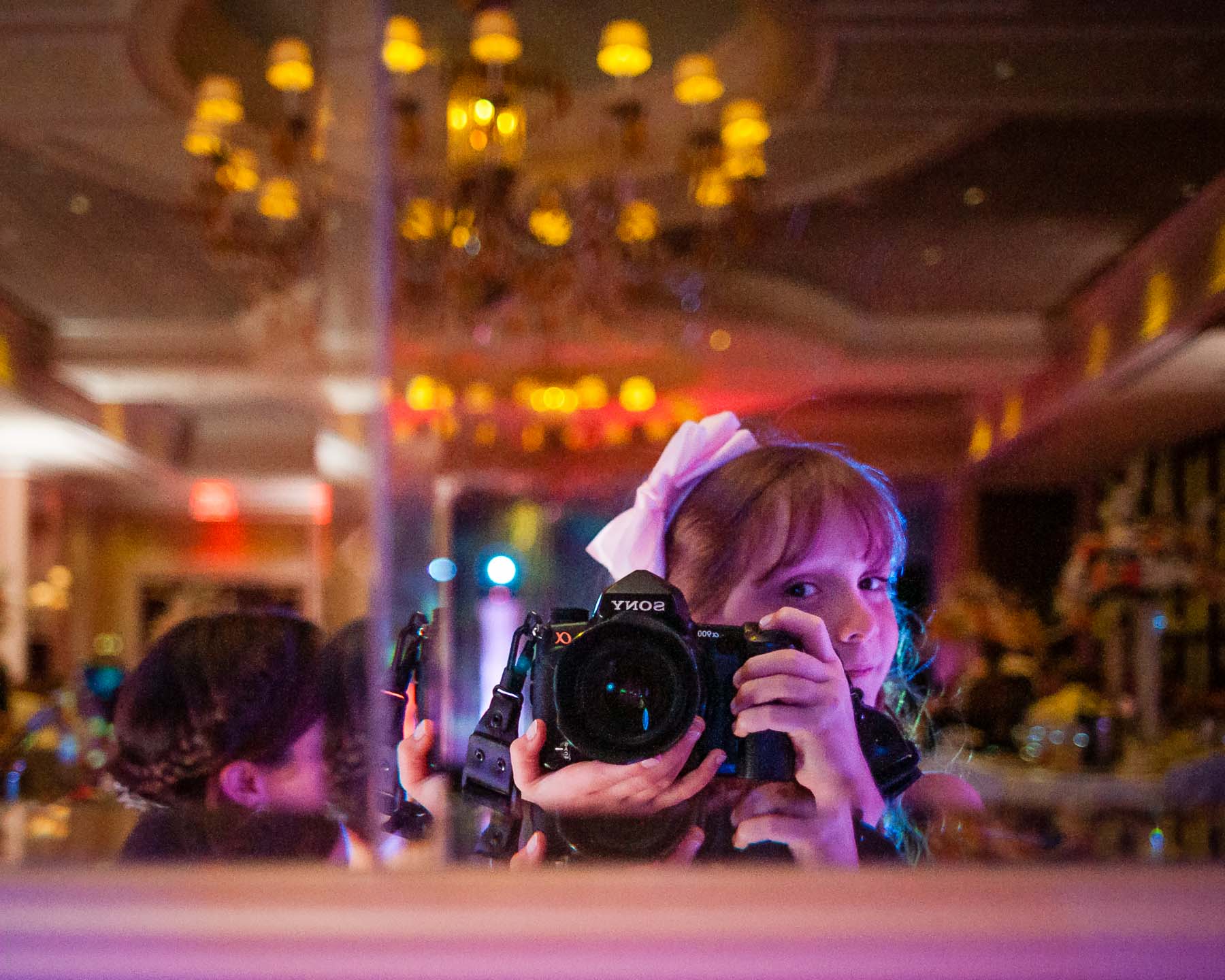 ---
Following the girls around would have affected people's reactions, likely stifling the entire thing – not to mention that the whole point initially was to get them to leave me to my work. But I've taken a couple of shots of Jess in action just to capture the experiment and to show her parents.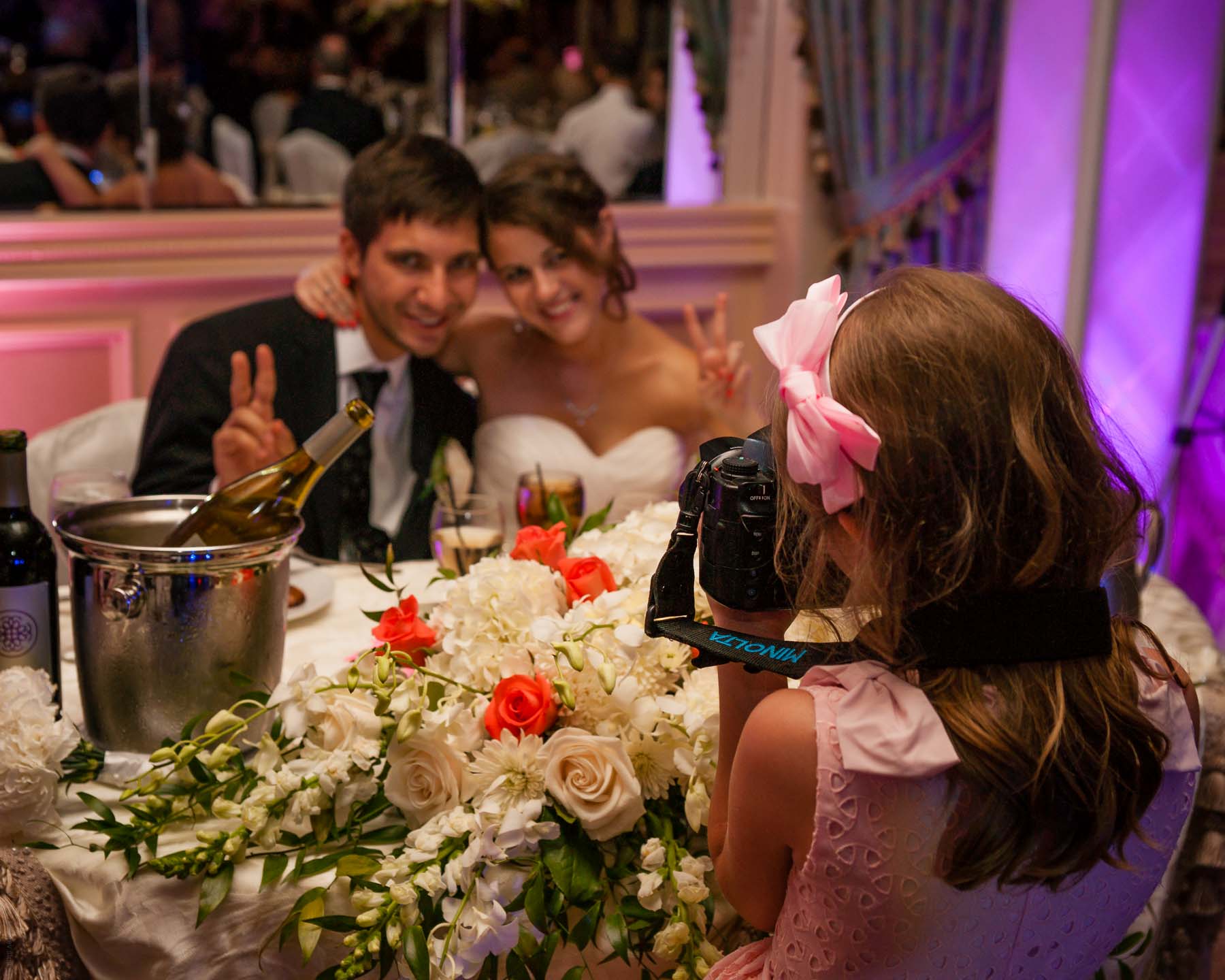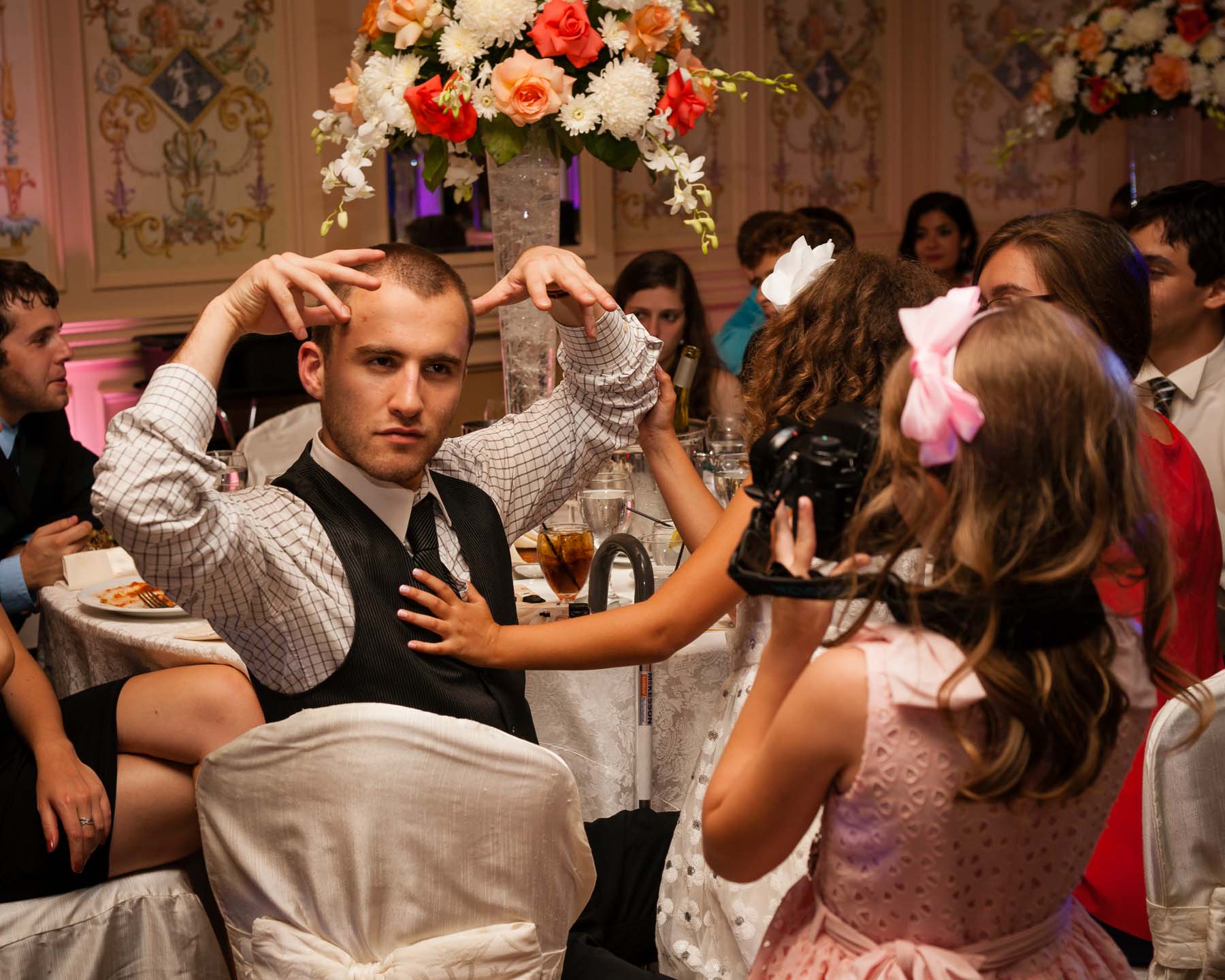 Needless to say, I love her pix. There are a few lessons in them that we can all heed:
Be simple
Be approachable
Be unexpected
Get your subjects to do something different, outside of their comfort zone
Get close
And last but not least: we are born creative, but over the courses of our lives, a lot of that creativity may slip away if we're not defending it.
P.S. If you can afford to give your kid a good camera, do it! When I was this girl's age, my father did give me a simple but good quality camera, although it didn't fare very well.